Actual coins made of actual metal made by actual machines - paired with the mega-big-brain blockchain of the 21st!!!!!!!!!!
AKSHULLY AUTHENTIC!
detailed art, physical mass, and advanced ability to hold in hand
FUNKTIONAL AND FUCKING RAD!
tradable and mega collectible and totally not vaporware bro
STORE OF VALUABLENESS!
absolutely limitless upside of doge
VERY METALLIC!
antiqued real fake gold
LIMITED LIMITED LIMITED!
first edition of 100 - no double spending or premines
NOT-AT-ALL FUNGIBLE!
individually numbered and super duper special
BO-NA-FIIIIIIDE!
each coin is linked to its own non-ripoff cryptopunk NFT on OpenSea
ETERNAL AS GOD!
original NFT holding address gets future drops and mega rare stuff
Srsly tho
GUYS this very exclusive super-premium, first-ever limited edition Fully Rekt coin features numbered mints linked to individual glorious ultra extra valuable (non) cryptopunk NFTs for proof of ownership and provenance. That means ---> each physical coin comes with an NFT <--- you can keep in your magical autism wallet to someday reminisce about where your hard life lessons came from. Pawn it, carry it to impress your conspiracy theorist trap girlfriend, or store it away for your cousin's grandkids because if you're still reading this, you're probably gonna die alone and need some "meaning" to sustain you when your trading account goes to zero. And honestly we couldn't care what you do. Not even sure what we're all doing here. Waiting for a deadman's switch, perhaps? Let's hope. Until then, FOMO the fuck in, like usual.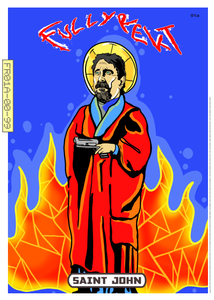 THE FIRST-EVER HYBRID-NFT GOLD COIN - featuring John McAfee!
OH OH OH THE FEEEEEEELS
Scarpepe celebrates Miami crypto culture and is the first airdrop for original hybrid Saint McAfee addresses. There are just 100 unique, individually numbered Scarpepes in existence. No two are alike. And if you hold a coin address, you get one. :)
Every drop is limited to the number of coins issued. Some will drop to original addresses, some will follow to current holder addresses.